Food For Thought: Feminism and Call of Duty
Editor's Note: This is a collaborative article between Kenny and friend/feminist Mel C. When this article discusses the concepts of misogyny, heteronormativity, patriarchy, or other feminist terms, please keep in mind that these phrases do not carry a negative or accusatory connotation in this context. These phrases will be defined in the end-notes as we go along, so when you see a small number (like this: 1), please refer to the bottom of the article for a more in-depth explanation of what a certain phrase means. Remember, Food for Thought isn't about shoving anything down anyone's throats. Instead, this article series is about educating and informing people about how the entertainment industry is connected with other fields, like the scientific, legal, psychological, or sociological fields.
––––––––––––––––––––
Feminism in relation to video games is an unexplored frontier for both Mel and Kenny. Mel only discovered her passion for feminism in very recent years, and it has slowly begun to influence every aspect of her life; for various reasons, she has left gaming untouched. Perhaps it is her limited experience with video games that causes her to hesitate. While she would not consider herself a n00b, she is certainly not one who has played or will play all of the major titles out there. Essentially, the games that she likes, she really gets into and discusses with others; the fandoms that interest her, she will do the same. When it comes to the games that she absolutely loves (most of her tops include PS2 games from the early-to-mid-2000s), she could go on about them forever. She can also be quite the achievement hoarder on Xbox LIVE. 
As for Kenny, he hasn't really put that much thought into feminism or its impact on video games; for him, it's been all about jumpin' on Goombas or running away from Pyramid Heads. It's only really been in the last year that he woke up to the idea that the way women are represented in games is both bizarre and sexist. It's certainly not for a lack of trying, but when you're conditioned to see the world in a certain way, it's hard to break free from that perspective and see someone else's point of view. That probably explains Kenny's social justice-oriented articles, eh?  Of course, if you guys haven't noticed from the rest of the Food For Thought series, the After Hours recordings or the CCS Podcast, Kenny is also a die-hard fan of gaming.
 And so, that is the brief origins of Kenny and Mel as feminists and gamers. Enough cred talk–that is neither here nor there.
MEL: What an appropriate point upon which to start my first little blurb, eh? While establishing my credentials as a female gamer may seem reductive, it is necessary (unfortunately). This fact fits very nicely in the discussion on feminism and video games that is about to unfurl, but it will not be the focus. While I think my opinion matters, I must be honest with y'all and share my largest discredit: I have never played Call of Duty, (or Halo, or Battlefield, to name some other high-selling, endlessly-developing FPS/wartime game franchises). I have very little interest in them, simply because I am more a fan of RPGs than of FPS games. The few FPS titles I have played have been a little more fantastical in nature because I enjoy games for their story (ex: Bioshock, which is more survival-horror than FPS/RPG). I know—crazy, right? It's a fault, but I am just being honest. But hey, there is one beautiful thing about my opinion: the fact that I never played many FPS series doesn't really matter here. It is apparent from little snippets of commercials that Call of Duty has a very realistic style; I am willing to bet that CoD is also quite realistic in terms of presentation, weapon functionality, and war operations. Therefore, this close representation of reality bestows upon me the room to share an opinion without playing it for the sake of this article, because this discussion is not about the gameplay (and pretty please, keep this in mind). It's about something that runs much deeper.
KENNY: So what are we here to talk about, exactly? Well first off, you may have noticed the title of this article. I can hear some of you thinking "Guys, they broke the news on this months ago, you're a little behind on the times." While that is true, Mel and I wanted to discuss a lot more than just the inclusion of female characters in Call of Duty: Ghosts. Instead of just saying that it's good that ladies are in the game and just leave it at that, we want to use this news as a jumping-off point for our discussion – personally, neither of us really adhere to the current internet mode of thinking where people just break something down into its essential tropes and just leave it at that. First of all, that kind of thinking is a bit silly considering that in order to understand something, you need to not only understand the individual building blocks, but also understand how all of those blocks fit neatly to create the bigger picture. For example, while people like, say, Anita Sarkeesian may pick apart a game and label parts of it patriarchal, that's the deepest her line of thinking goes. Why are those ideas patriarchal? What do they say about our society as a whole, or about the gaming industry that created the game? Thus, in this respect, while we use the female characters in Call of Duty: Ghosts as a starting point, we intend to go further in our discussion than just "There are ladies in this game. The end."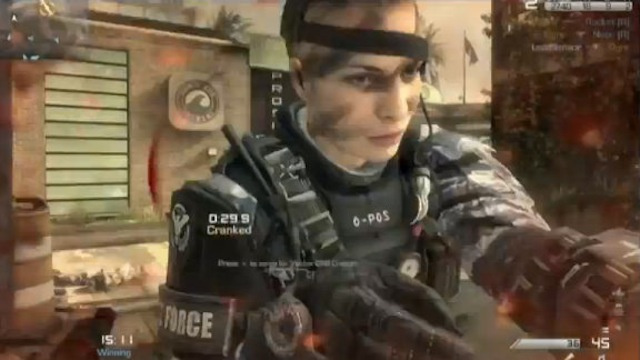 MEL: Now to kick things off, I can speak for both me and Kenny when I say that we, personally, think that the addition of female soldiers to the game is fantastic! From my brief exploration of this addition of female soldiers to Call of Duty: Ghosts's multiplayer content, I have read a variety of questions and comments which makes the general opinion a tad unclear. Both ranged from insightful and interesting to, inevitably, some ridiculously ignorant and shallow comments. Some may argue (and have argued, as I have already seen in various comment boxes on numerous news sites – gamer-centric or not), "why add gender variation into your choices of customization? Does anyone really care?" Weeell, in my opinion, I whole-heartedly say—nay, SHOUT— "Yes, people do care!" Why else have the choices for character customization expanded so much in other titles? In all of my gaming experience, I have thoroughly enjoyed the ability to customize my character for main storylines and campaigns. Alas, due to various circumstances in my gaming life/tastes, the only game that I have played with online multiplayer content is Mass Effect 3. The Mass Effect franchise is easily a favorite, and I really enjoyed the multiplayer because I loved the mechanics of the melee abilities, technological powers, biotic powers (comparable to plain, ol' magey magic in non-space-time games), and the weapons system. It is also crucial to the success of the storyline to have the multiplayer content if, you choose to participate in XBOX Live.
Mass Effect aside though, what is the point of making video games more realistic in graphics if you're going to argue that they are not an extension of reality, and you can't have character customization as a result? Forserious, now. While Kenny and I both love the escapism, video games don't dominate either of our lives. As a person with both a highly creative and analytical mind, I appreciate depth and uniqueness in stories. The hyper-realism and advancements in technology are mind-blowingly cool—it's all the hard work and dedication of people, but customization is so important! Erhem, anyway.
KENNY: Generally speaking, when people endeavor to study art, one of the first things they are told is that art is a reflection of the world we live in. Simple, right? We've seen influences from our world seep into great works in literature and movies, so logic would dictate that the same can be said for video games. After all, the Supreme Court ruled in Brown v. Entertainment Merchants Association that video games are a form of artistic expression protected by the First Amendment. So what can be examples of reality influencing gaming as an art? In the most literal sense, the Call of Duty series does a fantastic job in providing us with a somewhat realistic representation of the world around us (fear of colored people, and committing heinous war crimes, aside) because of the amount of detail that the developers put into making their games the closest they can be to being a war simulator. Why else do they have consultants to ensure that their games are as close to life as possible? With that said, how else could reality be reflected in video games? This answer might be a little more obvious: a game could be a little more realistic if you could play as a woman.
MEL: I definitely agree with ya there. How else can you separate games from reality when all of your ideas are based off one's experience in the 'real world'? That being said of course, video games are an extension of reality as well as an escape. It definitely is enjoyable fantasy fulfillment to be a badass female character with great guns (muscular and mechanical), but there are only a few games with gender selection that have actually changed the storyline or character interaction based upon your choice of gender. I am not saying that they should all of the time. If one's characters' abilities are affected by their gender selection, then that ain't cool and I am not down with that. Once again, Mass Effect is an example of the effect of gender on storyline. It has nothing to do with your romances – you can be polyamorous if you are slick enough with your conversations and timing, and you can be any range of sexuality – but everything to do with how some characters converse with you. A few crew members interact with you differently based upon your gender. There is a specific conversation with "Eve" in Mass Effect 3, a significant member of an alien race who is a shaman of a clan of females for her species, where I remarks on the way human beings treat their females (positively) and says "Perhaps when the war is over, we can show the men how it is done."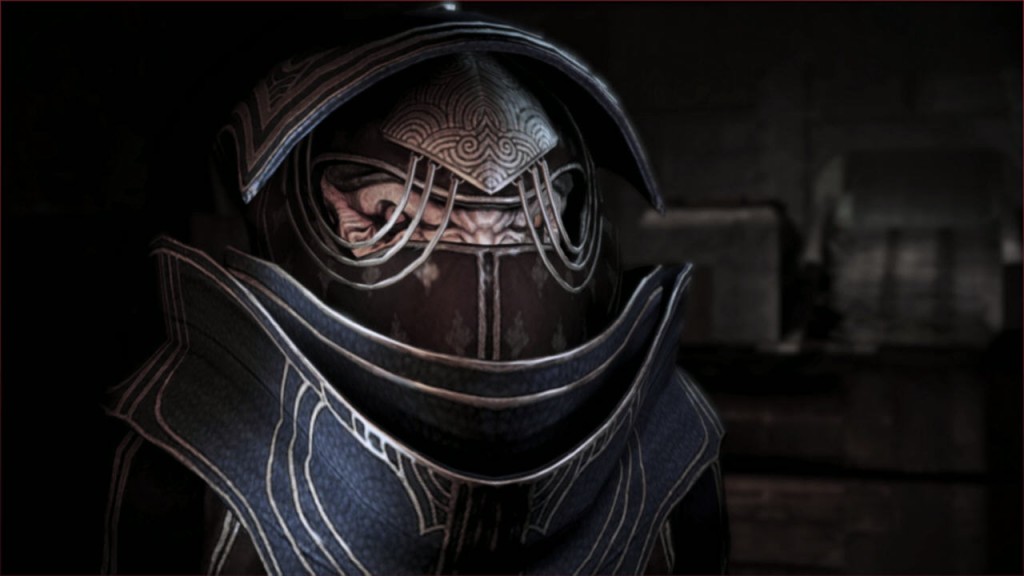 Eve from the Mass Effect series
KENNY: Other games that can be used as positive examples in allowing for customization include the latest two installments of the Fallout franchise, Fallout 3 and Fallout: New Vegas. Now of course I have already written at length about my experiences in the Fallout universe before, but one thing that really stands out in that game is how, depending on how you customize your character, certain elements of the game change. Humorously, for example, a tradition in the Fallout series has been that you are severely limited in what missions you can complete if your Intelligence is set very low because NPCs would (rightfully) refuse to entrust their missions with a complete idiot. In the context of this discussion, however, Fallout: New Vegas is really neat because there are notable differences in how some missions play out if you are a man or a woman. I played New Vegas simultaneously with my girlfriend, so when I was playing her file I was able to see that there were some differences in how the protagonist is treated based on what gender they are. A jarring moment came when I encountered the game's antagonists, Caesar's Legion, and the head honcho Caesar wouldn't let my girlfriend's character partake in the gladiatorial games because she was playing as a woman. This boils down to Caesar believing that women should be subservient to men. While this in itself is terrible, within the frame of that game's reality this is significant because the choices the character makes actually have an impact on the outcome of the story, and making your character a different gender actually has a tangible difference in the gameplay experience. Once again, this is an example of art mimicking life.
MEL: Obviously there are people out there who care about the range of their customizability in their gaming experience because it is continually developing based upon positive feedback. If someone gives me the choice to be male or female (which are not the only genders out there, as must be pointed out) I will be pleased. If someone, then, gives me the choice to be a character with a larger stature, I will be even more pleased (a choice available in Bioware's Dragon Age, but not Mass Effect). If I can be a person of color, that is even more awesome! If I can have scars, if I have the choice to create a character that does not reflect what we are taught to see as normal — the white, androcentric or male-centered, Westernized, able, heterosexual male P.O.V. that is standard in our society — then I am just peachy and filled with joy1. It's all flavorful and complex icing on a pretty decent, hi-def gaming cake.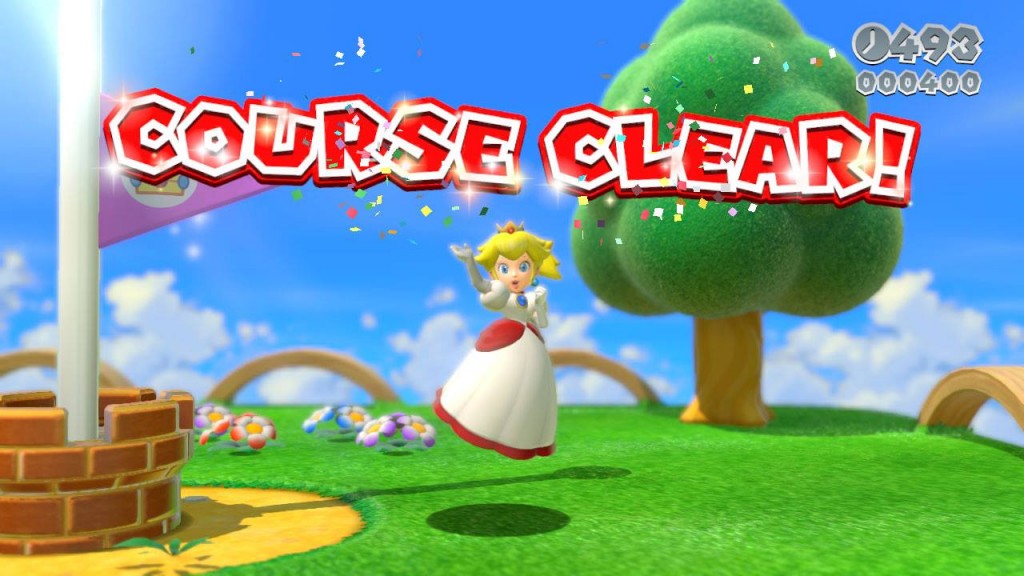 Heh. Peachy. See what we did there?
However (womp, womp), that is not always the case. And through the years, we have both accepted it. No, we have all accepted it. "It" being this standardized point of view I just mentioned. Growing up, creating your own female character was something I never thought about. It was always action-adventure with one character, or RPG with the choice between a few classes of ability trees, but never, "yay! I'm a girl, so this feels more like I am actually saving the world and training pokemon and sealing keyholes!" et cetera.
KENNY: I agree with Mel there – growing up, I never really thought about playing as a girl because I was so used to having the main character be a dude (one thinks of Mario, Sonic, etc.). While these heroes being men is not a bad thing  in the slightest, I never really gave much thought to there being so few women to play as. Lara Croft and Marina from Mischief Makers are the only two examples I can really think of (hooray obscure game reference). Honestly, because I already see the world from a male perspective, I never really felt the need to think about this issue. Case in point, until a decade ago when I played Metroid Prime for the first time, I had no idea that Samus Aran was a woman – I always assumed that it was a dude in that suit (Yes, you can take away my Gamer Card, I deserve it). I didn't really challenge this mindset of mine until recently when it became apparent that – maybe, just maybe – ladies want to play as female characters so that they can put themselves into the shoes of the hero and imagine that they are saving the world, as Mel already mentioned.
MEL: Here is when we dive into the academics. As feminist scholar Rita Felski writes, "Women are taught to think as men, to identify with the male point of view, and to accept as normal and legitimate a male system of values…whose central principle is misogyny2" (Felski 43). Oddly enough, it isn't until somebody decides to change this system of viewing or analyzing that we realize how our world view has been shaped all along. In the big picture, we as a culture have been conditioned to assume the male point of view in so many situations and instutitions. Now I am not saying that it was born of evil intent, but historically, men have traditionally been the ones to hold the reins of power. Whether it's law and policy makers, authors, religious and political leaders, business owners, etc, it is that lens that has defined our historical and modern society. As a result, we as Westernized folks and Americans have adopted traditionally male values as those being normal and/or correct without even thinking anything of it. In terms of games, it may not ultimately matter that there were female protagonists, because they were being created for a largely male audience; through smart marketing ploys, such games found ways to sell a first-person point of view that was "other". Through hypersexuality and solitary badassery (case and point, Lara Croft or Bloodrayne on both accounts), men could purchase or borrow the game, fire it up, pick up their controller and say (perhaps not outright, but subconsciously) "alright, I will play as a woman even though it's not 'normal' for me".
That was a lot of academic talk all at once, so let me explain a tad more. Studies show that women are much more likely to read things written through perspectives of different genders, races, classes, etc than men. (Felski 49). Thus, because we have been subconsciously trained to adopt the character profile of some white, middle-class, heterosexual dude's perspectives as normal, good, and powerful, playing as a female character would seem like we are experiencing a game through an 'inferior' perspective. This applies to women too! Once again, none of this is me accusing anyone of conscious, negative actions or thoughts. It's a lot of gender theory at work, and although much of this relates to literature (in my studies anyway), it can be applied to the gaming sphere. Let's get the male perspective!
KENNY: Well, aside from my childhood where, as a young boy, I never wanted to play as a girl because of that whole "Girls have cooties!" mentality, something from recent memory that I do remember is how the problem we just discussed reared its ugly head during the Remember Me controversy from last year. See, in addition to the developers of that game having a very difficult time selling a game with a female lead to publishers, male gamers of many ages and creeds reacted very negatively to the possibility that they would have to subject themselves to dating a guy when playing as a woman:
"We had some [companies] that said, 'Well, we don't want to publish it because that's not going to succeed. You can't have a female character in games. It has to be a male character, simple as that' . . . [or] 'You can't make a dude like the player kiss another dude in the game, that's going to feel awkward.'"
"Why publishers refuse games such as Remember Me because of their female protagonists" – by Tom Phillips, Eurogamer.net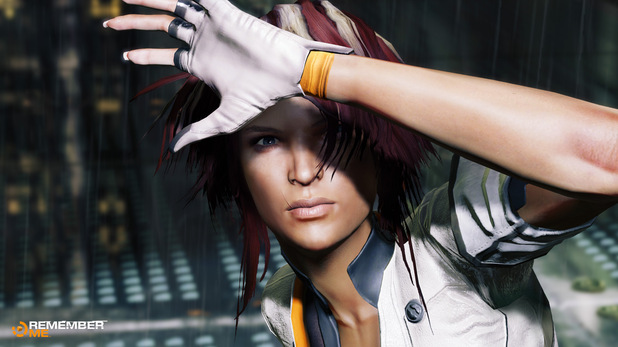 Now even though I still opt to play as a man when I plays games like The Elder Scrolls V: Skyrim, which at first glance may not seem like a big deal because I want to create an avatar for myself in the digital world, I believe that the reaction to Remember Me is just mind-boggling. Now as I just said, even though people like to project themselves onto the main character when they play games because it makes them feel more immersed in a story, feeling awkward when playing as a female character only really reinforces Rita Felski's contention above because it illustrates the idea that playing as anything other than a white male will seem alien and "wrong." Ideally, nobody should feel this way because hey, we are all human beings who can all be candidates as a great action hero. Unfortunately, because our culture has hammered the idea that white, grizzled men are the heroes, people automatically think that playing as a protagonist who doesn't fit this description is the more inferior experience.
MEL: On the other side of the token, as a young girl I found myself accepting this societal norm – as I had been conditioned – until I played Pokemon: Crystal way back in the early-2000s. Suddenly, a new world opened up where I could choose to be female (on top of being able to change my name? Jackpot!). Consequently, I realized that this choice should be and should have been available all the time in other games. I wondered from then on why it wasn't always available in RPGs and games with customization options. It wasn't until I played Dragon Age: Origins many years later that I was able to make this choice again. This, of course, is not at all to say that the choice was not available, but just in the timeline of my gaming experience, that is how it happened. With this, a whole world of options opened up to me, all of which I loved, appreciated, and – most importantly – noticed.
So yeah, options are awesome. Not only are they awesome, but they are extremely important in every version of reality in which we partake. Video games and so many creative forms of expression are escapes from reality for both the participant and the creator. Often, they may mean different things to either party, but that is a small part of the beauty of it, isn't it? Identification with a different point of view can be powerful, and – I don't want to sound like a broken record but this woman is awesome! – Rita Felski agrees. Involving yourself in another perspective does not necessarily mean that you can't distance yourself simultaneously to examine it critically. Immersing yourself into another role doesn't mean giving up your own perspective(s) and world-view(s); instead, these two seemingly opposing concepts of identification and analysis/scrutiny "may fold into each other repeatedly" (Felski 45)3 giving you many added layers of insight.
KENNY: The ability to be female in multiplayer is also not a new concept. As Call of Duty holds its title as the top-selling video game for the past several years (Variety), this addition of female characters and multiplayer choices was an unexpected surprise that set a precedent for other installments, and other current-gen games to follow. Perhaps it's the realism of the game that makes this choice seem so shocking. So, we must ask ourselves, then: is Call of Duty: Ghosts the first highly-realistic game set in the present day to add this option? From looking at the comments sections all around the internet, evidence would seem to suggest that this addition is indeed both a first for, and a shock to, the gamer community. A comment that summarizes this in a nice little package from Kotaku is:
Good: You can be a woman! Bad: You can shoot women! End result: Nobody wins! Ever! Just like always!
MEL: Well no, not with attitude we won't win! Women can enlist in the army, the air force, the USMC, all of that stuff, so why shouldn't war games reflect this choice? We know there was a law that said women are not allowed to be on the frontlines of combat, but if you're playing a video game, chances may be that the good guys (you, the almighty player) are going to win with lots of good results, so why not let fictional female avatars/characters have the same abilities as the fictional male characters/avatars? From this comment on Kotaku alone, in combination with other evidence, I believe that the reason why people have taken such issue with Call of Duty: Ghosts having female enemies boils down to the sociocultural idea that "men should never hit women."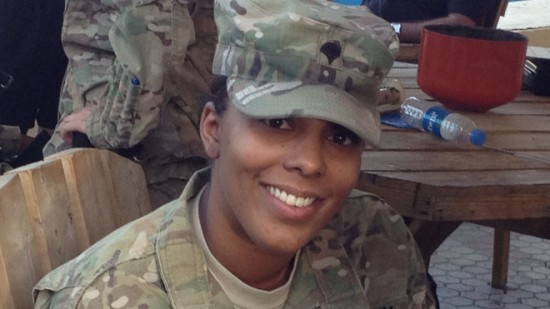 Personally, I have no continuous internal debates over who I am shooting in the game, or many games for that matter—at least not who they are based on if they are a dude or a lady. Now of course, Mass Effect is quite different than Call of Duty because it is a) science fiction, and b) an RPG. In Mass Effect's game and multiplayer world, there are many different space species and races, therefore only a few groups and main adversaries are human. Many of them do not have discernable genders. Gang leaders have been women. Powerful adversaries have been women. I have accepted fighting the female gang leaders, and I have bargained with them. I have let people go because I favor paragon action rather than renegade action, and I have recruited members of my team that were powerful females (as well as powerful males).
KENNY: I have done the same thing with Fallout 3 and Fallout: New Vegas (again science fiction RPGs, but still) where I fought female villains, like the AntAgonizer, and had powerful female followers join my party, like Star Paladin Cross or Lily the Nightkin. Now based on what we've talked about so far, Mel and I firmly believe that the comment from Kotaku conceptually reflects many opinions that may be based on the traditional power dichotomy of dominant/submissive, which is often translated into man/woman.
MEL: What this means is that the way we think and interact with each other in our society is that we see power through a masculine lens. Thus, as you might expect, we live in a patriarchal society because of that. We also see the kinds of discussion we're having play out with other dichotomies, such as aggressive/passive, strong/weak (physically), subject/object [as in being seen as an object], or white/person-of-color. In the traditional modes of power that we mentioned (masculine, strong, etc), it is thus ethical to not abuse power, and even 'chivalrous' to show exemplary traits of goodness towards women when discussing gender and power. The power structure of dominance remains intact to this day. As we know, hierarchies require that those in the largest groups have the least power while the few at the top are the ones who control. Many "feminine" ideas of power are not hierarchical. Instead, they are communal, circular, commensualistic.
Unfortunately, even when women sometimes break out of their traditional roles by gaining power and making advancements in society (such as taking the position of becoming a CEO), "'exercising power' … conflicts with the lifelong messages [women] have received about devoting their energies to enhance the power of others" [Golden 227]. Generally speaking, this would mean that women are told their entire lives to be some sort of a caretaker of others instead of a breadwinner, or an independent something that still (sadly) rings true for a lot of people today despite women making these kinds of career advancements.
These gender roles/dichotomies can be traced back for centuries, and have strong holds in Western society due to religious (mostly Christian) ideas and narratives. On the other hand, communal or matriarchal ideas4 of power can be linked to both pagan religions and philosophies as well as varying Native American/First Nations cultures. Traditionally, men are subliminally taught to exhibit fortitude, justice, wisdom, and the ability to command through awe and admiration.
KENNY: This has been seen in games like God of War, Splatterhouse, or hell, even Duke Nukem Forever (there is no other explanation for why he's essentially a huge celebrity in that universe). If we take these traditionally masculine modes of power into consideration, these attributes are very appropriate in discussing a game about war time, no? However, if this is the case, then the inclusion of female soldiers may clash with what the traditional idea is on what archetypal behaviors women usually exhibit. Oftentimes, women are defined by, amongst other things, temperament, kindness, and softness (Burke). They exist in the background as support roles, this idea also existing in gaming since the beginning of time with Princess Peach from Mario, Beatrix from Dante's Inferno, or even Elizabeth from Bioshock Infinite.
MEL: Despite how much this has actually changed in the home and in newer frontiers, like the addition of women in combat groups, the role of support being delegated to women is still, for the most part, the societal norm. This, of course, does not reflect reality. Because of what we see here with the traditional dichotomies at work, it may be surprising (albeit at first difficult to realize) that people are culturally conditioned to not only see women as more delicate beings who should not have violence inflicted upon them, but to internalize this to a point where, maybe even counterintuitively, fighting female players in a fictional universe is undesirable and horrible as well.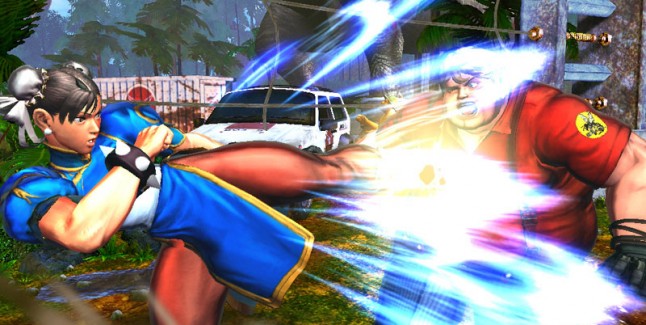 In an ideal world, we wouldn't even be having this discussion about relationships between folks in terms of the traditional patriarchal, oppressive standards. Power would not be defined as containing male/female, dominant/submissive, subject/object, or even self/other binaries; anybody could be empowered, not just the grizzled white action hero. If our current society and way of life were to change tomorrow, the grand ethical concepts of good and evil would not take any boxed identifiers (gender, race, class, etc).
KENNY: Mel and I both think that in fantastical genres and worlds, people have no problem defeating female enemies because it is a fantastical work of fiction. No matter how intricate the story, it is clearly not what happens in the real world, so the disconnect is quite stark. Also aiding in this disconnect in fantasy, cartoon, or anime-style genres is the oversexualization of women's costumes, and objectification of women's bodies beyond both logical costume design/functionality and realistic bodily proportions. Seeing women dressed like that in the real world would be one thing (unusual, unless you live in Miami), but if female characters' designs are created in a very oversexualized way in fantasy universes, then normally that kind of thing is not questioned because players/readers like to assume that is the norm. How else can you explain Yoko from Gurren Lagann?
That, we believe, is the undercurrent issue at work here.
MEL: Indeed. Alas, I can tell from spending only 5 minutes looking at comments on articles that highlight Activision's choice to include the female gender in their customizable multiplayer that very few folk's discussions run that deep. Nobody seems to be bringing up power dichotomies and constructed gender roles, which is somewhat understandable because it can be a tad dry on the surface level (sorry! [not sorry]). Some are merely concerned with the rampant teabagging that will occur. Other commenters are focusing on the amount of make-up that the female character is depicted as wearing. The folks who animated and wrote the preview for the game probably thought that reflecting up-to-date and socially-accepted norms of femininity and beauty would draw in female players/consumers and attract male players/consumers, thus continuing a successful expansion of their market. Whatever, man, the choice to wear make-up is personal, and I totally get arguments for it and against it. This inclusion would really be an issue if there were no make-up-free option (like there was in Mass Effect).
Amongst the sea of concerns in those comment sections floats the closest to the real issue at hand: some don't like the idea of violence being inflicted against women. Neither do we. That being said, however, it's not because we think female soldiers are weak, helpless, or less intelligent and resourceful and should have sympathy taken upon them. . No. In everyday life nobody should have violence inflicted upon them. When discussing women, however, we do not think violence should be inflicted against women in the real world because we have a system of structural violence in our world that is based off of inequality and abuse of power,5 and it sees women (cis and trans* alike) are lesser or Other. In other words, in our society women may be seen as weaker (and thus in need of being treated gently) because of how we are taught to view gender roles. Ideally then, one shouldn't look at someone and say, "I won't kill them because they are [a] … (woman, person of color, person with disabilities, etc) and such-and-such type of person is weak/lesser". This is because those kinds of thoughts are not based off of mutual respect, but based off of pity. There are ways to be a conscientious individual with others' interests at heart while still respecting their position and their plight.

KENNY: At the end of the day when it comes to video games, we find that our discussion can all boiled down to the several classic gaming-related arguments: how violent should video games be? How realistic should they be? Should anyone intentionally act violently in a fantasy world?
MEL: To that we say this: if you play video games, then chances are that you may need to make the decision to either accept that you are acting violently in a fictional world and killing things (or knocking them out), or to just ignore the part of your brain that is telling you that fact. If you are playing M-rated games — or even T-rated games — you are almost always going to inflict violence upon another being. It's not that it shouldn't matter what their gender is because it is a suspended reality that was written by a group of game developers, but because in the true-blue battle of good vs. evil, not only is nothing black or white (which is finally becoming commonplace and amazingly detailed in many RPGs and action-adventures), but ideals do not have a gender. Ideals are ideals, and we as a society should never quantify anyone, their beliefs, their morals, their actions, etc based upon what they look like. If, for example, somebody plays a renegade and a female baddie has been causing trouble for the entire galaxy, then they are probably going to kill her because that person has decided to play as a renegade. That means they probably believe that death is the ultimate form of punishment, and that many folks who commit evil deeds deserve such an end. If, on the other hand, the player chooses to let her live and play the mercy card, then they choose to play as a paragon, and perhaps believe in the power of guilt and shame as punishment. If a player kills this same person because they simply enjoy inflicting pain upon people, then that player is a renegade who is living out a sadistic fulfillment fantasy. However, if that same player chooses to kill her because she is bad and a woman, and the player just wants to inflict violence upon a woman to feel powerful and dominant, then that player would be a misogynist (which, as is explained in the footnoes, is defined as somebody who has a strong disdain for women). On that same note, if the player sees the bad deeds that she has done, and chooses to let her go because they have been conditioned to take it easy on those whom society deems as 'weaker' (as we discussed above), then they may also be a misogynist if they acknowledge this belief and yet still choose not to question those heavily indoctrinated modes of power.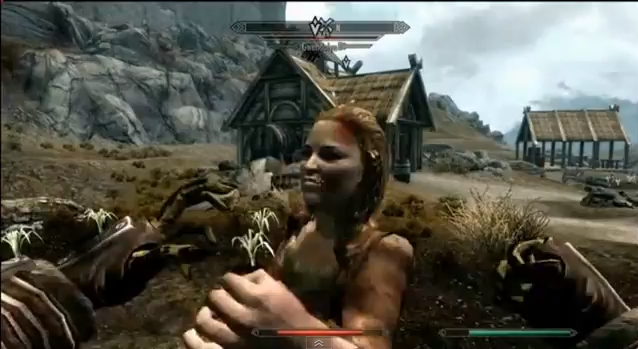 Now, if the option to sexually abuse female avatars were available – or male avatars, because let's not forget that anyone has the power to rape or be raped – then we would be up in arms about this (just like people, rightfully, were up in arms about the game Ethnic Cleansing). There are many reasons to participate in the multiplayer aspect of games. It can add a certain level of completion or readiness to the main storyline as an aside, or it may add a social aspect in fighting or engaging in missions with friends. You may also have a competitive streak and you want to achieve things, or because you are slightly egotistical and like to boast about your accomplishments, and hey—there is no shame in that (I mentioned at the very beginning of this article that I am an achievement hoarder, after all). There is nothing wrong with any of the above-mentioned multiplayer effects. What difference should it make if the avatars you are fighting have female genitalia? They're going to be in war gear, and in real war time women don't battle in bikinis or perfectly sized and curved brass breast cups. Fighting games throughout history and comic book lore alike have had the female characters wear costumes that are beyond ridiculous (why hello there, Ivy, Poison Ivy, Catwoman, and too many others to mention here), but that is a whole other story that we won't touch on.
If you are worried about people thinking you are a woman-hater simply because you are shooting a female avatar, then you should address – in the real, tangible universe – what those assumptions are truly based on; at the end of the day, if you don't like sexism, racism, or cultural appropriation, we strongly encourage that you discuss it with whoever will listen. You can choose to play the game or you can choose to boycott it, but please don't ignore what's happening. If you're turned off by the violence that some games may have, then you can discuss that too! It is really far gone in video game development in realism, yes, but I think we can make great strides in terms of race, gender, etc. if we have these kinds of discussions in the gaming community. Despite a shared general ire for the Call of Duty franchise, we can't help but praise Activision for including female soldiers as part of the gaming experience. If other companies took notice of this and made their customizable character options realistic, then they may very well satisfy the female gaming consumer from an outside perspective. In an article about the announcement of Activision's choice on Variety, the author cites the publisher as saying that they have been wanting to include playable female characters for a long while due to current trends and requests, but have put it off for various reasons (some of those reasons being programming-related, which is beyond our limited comprehension of technology). Whatever Activisions' reasons, the delayed inclusion continues to hold video games in that unexplored frontier of gender equality and feminism.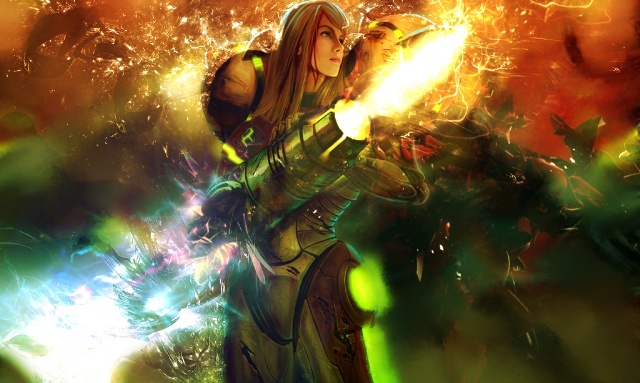 Endnotes
1: The key word to understand is "androcentric," where it can be defined as "the practice of placing male human beings and the way they view the world at the center of one's own view of the world. Androcentrism sees the male experience, their practices, values and thoughts as "the norm" and classifies everyone else as 'the other.'" In the context of this article, this term is used to discuss how we as Americans have the tendency to predominantly have our idyllic heroes portrayed as white males who are paragons of masculinity. While classically, the western world's stories and herths have been androcentric, one modern-day example is, of course, video games. Scarily enough, in a landmark 2009 study, 85% of video game characters alone are white while the other 15% are hispanic, black, east asian, middle-eastern, or essentially any other race. Additionally,89.5% of characters in games are male while the remaining 10.5% are women. While this study alone is not conclusive in showing that there is androcentrism in videogames, particularly white androcentrism, these statistics are still illustrative of this concept.
2: Misogyny can be defined as "A hatred/dislike of women/girls." When this word is used, it is often applied with broad strokes to call everybody and anybody misogynists when the truth of the matter is that misogyny often manifests itself in society in a number of ways. In a lot of instances, we may act in a misogynistic way and not even be aware of it. This kind of reasoning is similar to that of what is known as strict liability in criminal law; even though you may not be aware that you are breaking a law, a certain statute doesn't require that you knowingly commit the act or do it with criminal intent. All that matters is that you did the act forbidden by statute, and you get puniId for it. This doesn't necessarily mean that men intentionally act in a misogynistic way, but sometimes their behaviors can be interpreted as being detrimental to women. Thus, when this word is used in some instances, it is often not used in an antagonistic context. For more information on misogyny and what it is, read here.
3: The concept of distancing yourself from the thing you are trying to view critically comes from a common problem a lot of people experience where, if they immerse themselves in what they are analyzing, there is the danger of getting engrossed and invested in the material; if you get too invested, then it may be near-impossible to look at something objectively and with a critical lens.
4: Matriarchal and patriarchal, in this sense, are words that define the type of power structure dominant in a society; a matriarchal society is one where "a family, society, or state [is] governed by powerful female figures," whereas a patriarchal society is, as one would imagine, one where the family, society, or state is governed by powerful male figures. While patriarchy, when used in a feminist context, may be perceived as a negative term that carries antagonistic connotations, the use of this word is actually merely to point out that the American society is one where men have traditionally been seen as the main authority figures.
5: From the legal standpoint, a classic example of this is the development of self-defense based on Battered Woman's Syndrome, where a female spouse kills her husband in self-defense after a long period of continuous abuse. This is a very unique issue that has developed in the criminal justice system as a result of the unequal power dynamic between the abusive husband and the wife, with the husband exerting a more powerful influence on the wife's state of mind through extended verbal and/or physical abuse. Another specific instance where this abuse in power has actually led to a development in the legal system is the passing of the Violence Against Women Act (1994). This act exists because there was rampant abuse and violence against women, and this Federal law makes it possible to investigate and prosecute those who rape, stalk, or abuse women (although this protection has also extended to battered men). For more information on Battered Woman's Syndrome, read here, and for more information on the Violence Against Women Act, read here.
Sources
Felski, Rita. "Readers." Literature after Feminism. Chicago: University of Chicago, 2003. 23-56. Print.
Golden, Stephanie. "Sacrifice and Power" Slaying the Mermaid: Women and the Culture of  Sacrifice. New York: Harmony, 1998. . Print.
Burke, Edmund. A Philosophical Enquiry into the Origin of our Ideas of the Sublime and Beautiful. 4th edition. Dublin, 1766. Print.